Resident Arts Organizations
The Tacoma City Theaters are home to eight Resident Arts Organizations, enriching the community with their presentations of a diverse slate of performances, special events, and educational programs.
Northwest Sinfonietta

Northwest Sinfonietta is the premiere professional chamber orchestra of the Puget Sound area, bringing world-class performances to Tacoma audiences with Artistic Partners Yaniv Attar, Mei-Ann Chen, and Jeffery Meyer. An ensemble of 35 musicians, the Sinfonietta (meaning 'little symphony' in Italian) blends the intimacy of chamber music with the power of a full orchestra—the result is a unique concert experience that will move you.
Puget Sound Revels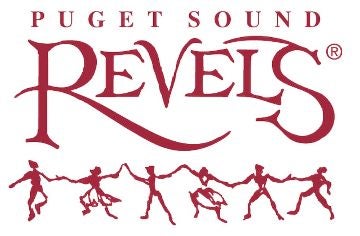 Puget Sound Revels (PSR) builds and celebrates community through traditional (and not so traditional) song, dance, and story drawn from many cultures. Throughout the year, they offer theater productions, seasonal celebrations, and singing opportunities for people of all ages, races, genders, and across the community.
Since 1994, PSR has presented its anchor production, The Midwinter Revels, annually at Tacoma's Rialto Theater. It's a fully-staged theatrical production set each year in a different historical and cultural context. Blending professionals and amateurs, children and adults, audience and players, high art and the folk idiom, it creates the sense of a celebrating village onstage that ends up encompassing the whole theater. The material is ancient, beautiful, funny and strong and has an unusual way of touching the players and our large, multi-age audiences.
Symphony Tacoma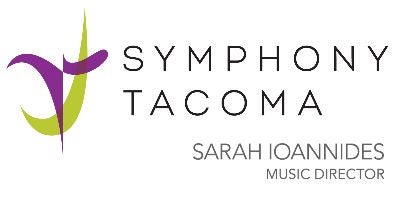 Inspiring audiences with live musical experiences that transcend tradition, Symphony Tacoma has been a vital part of Tacoma's cultural landscape for 76 years. Their core season includes six main-series classical concerts, holiday choral pops, an annual performance of Handel's Messiah, and a spring choral concert.
Tacoma Arts Live
Recognized for 43 years of leadership in presenting world-class artists in addition to nationally recognized access and education through the arts programs which serve 50,000+ students, teachers, and parents annually, Tacoma Arts Live is a 501(c)(3) non-profit arts organization that works daily to strengthen the bonds of community through the arts. Tacoma Arts Live is located at the Historic Tacoma Armory in Tacoma's Hilltop, thanks to the generous gift of Fred and Ann Roberson. In the new permanent home at Tacoma Armory, one of the most versatile and functional event venues in Washington state, Tacoma Arts Live is committed to continuing to activate Tacoma's downtown theaters as well as delivering at an even greater creative capacity vibrant and immersive events and engagements throughout the South Sound.
Tacoma City Ballet
Founded by Miss Jan Collum in 1955, Tacoma City Ballet School and Professional Performing Company continue to provide the art of Classical Ballet to Tacoma and the South Puget Sound through the classical education of young artists and theatrical productions. Celebrating their 67th Season, Tacoma City Ballet continues to be intent on creating opportunities for our local community to access a classical ballet education and live performing arts experiences through classes provided by the Ballet School year-round, and excellent performances hosted by the Ballet Company in our local Pantages Theater, as well as in our spectacular Black Box Theater in the Merlino Art Center.
Tacoma Concert Band
For over forty years, the Tacoma Concert Band has been entertaining Pacific Northwest audiences with the thrills, drama, and memories of live band music. With over 60 musicians, this award-winning band brings to life a variety of pieces, from classical to modern. While the band has delighted audiences in Vienna, Prague, Budapest, and the French Riviera, nowhere does the music sound better than at home in Tacoma.
Tacoma Opera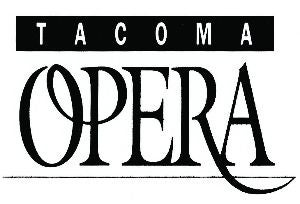 This year marks the beginning of a new chapter in the rich history of Tacoma Opera. Since its founding in 1968, the company has established a reputation for excellence as a premiere arts organization in the Pacific Northwest. In addition to producing quality works, Tacoma Opera embarks on an expanded vision encompassing a commitment to diversification and inclusion, a continued passion for education, and providing a pathway to success for emerging young artists. Their belief that "art can transform and inspire the people of our community" is a driving mission that propels the company forward into an exciting tomorrow.
Tacoma Youth Symphony Association

Known for providing music instruction to children, the Tacoma Youth Symphony Association provides much more than that. The nurturing familial atmosphere pervades the entire association from management to the students themselves. We strive to challenge young musicians to pursue musical excellence, seek intellectual stimulation, experience the love and joy of music-making, appreciate cultural diversity, and become socially aware and responsible citizens.