Tacoma Venues & Events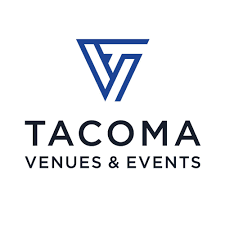 The City of Tacoma enhances quality of life for the community and drives economic vitality through its premier venues and diverse entertainment opportunities, arts and special events.
Tacoma Venues & Events manages renowned venues which include the Tacoma Dome, one of the world's largest wood domed structures with flexible seating configurations ranging from 5,000-23,000; the Greater Tacoma Convention Center, artful and modern with its trademark glass walls and 119,000 square feet of event space; Cheney Stadium; and the historic Pantages and Rialto Theaters and Theater on the Square. The department also includes Special Events. Collaboration with Travel Tacoma generates events and economic impact for the region.
Greater Tacoma Convention Center
1500 Commerce Street
Tacoma, WA 98402
(253) 830-6601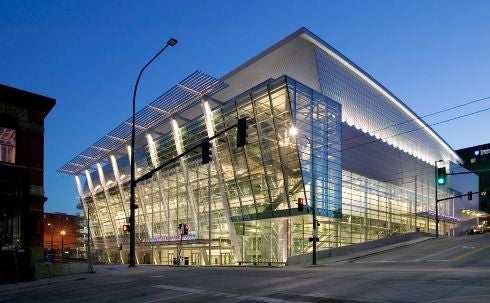 The Greater Tacoma Convention Center offers 119,000 square feet of modern space that can be customized for events from gala banquets to consumer shows. The facility is conveniently located near I-5 and is connected by a grand promenade to the four-star, 304 luxury Marriott Tacoma Downtown. It is also within walking distance of three premium hotels and is only 20 miles from Sea-Tac International Airport.
---
Tacoma Dome
2727 East D Street
Tacoma, WA 98421
(253) 272-3663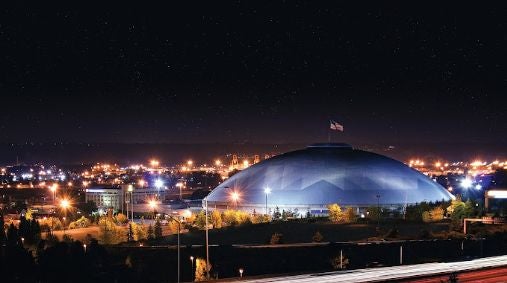 The Tacoma Dome, built in 1983 and renovated in 2018, is a prominent feature of the Tacoma skyline and an iconic venue for concerts, sporting events, and the top touring entertainment in the world. With flexible seating configurations and great acoustics, the Dome is a versatile venue for any public gathering. It is routinely ranked amongst the highest attended arenas in the nation.
---
Cheney Stadium
2502 South Tyler Street
Tacoma, WA 98405
(253) 752-7707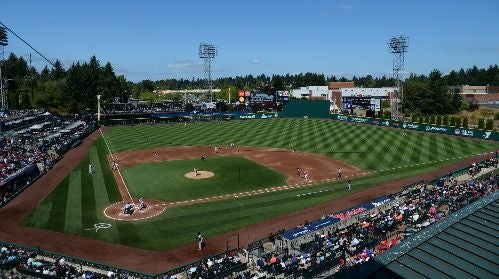 Cheney Stadium is home to the Tacoma Rainiers and the Tacoma Defiance. With a steep seating pitch for each of the stadium's 9,600 seats, Cheney Stadium offers each fan an outstanding view of the action on the field.